About the Collection
Isaiah Bennett (1926-2002) served as a union representative for tobacco workers at the American Tobacco Company's "Cigar Factory" and as a leader and negotiator of the Charleston Hospital Workers' Strike of 1969. Bennett also founded and was president of the Charleston chapter of the A. Phillip Randolph Institute, an umbrella organization for black trade unions.
The digitized portions of the Isaiah Bennett Papers, ca. 1932-2002 predominantly consist of correspondence and photographs of Bennett's campaign for Charleston County Council, biographical materials, A. Philip Randolph Institute (APRI) materials, amendments to the 1977 Fair Labor Standards Act, ALF-CIO Club materials, and a 1979 South Carolina Democratic Party resolution regarding the state minimum wage.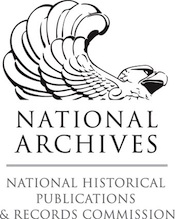 Collection Resources
Related Terms
Contributing Institution:
Media Types:
Share