About the Collection
Esau Jenkins (1910-1972) was born and raised on Johns Island, South Carolina. With very little formal education, he became a businessman and civil rights leader. Jenkins founded the Progressive Club in 1948, which encouraged local African Americans to register to vote, through the aid of Citizenship Schools, a topic he was educated in by his attendance at Highlander Folk Center in Tennessee. In 1959, he organized the Citizens' Committee of Charleston County dedicated to the economic, cultural and political improvement of local African Americans.
Printed material, correspondence, photographic materials, and literary productions (1963-2003) document the life and works of Esau Jenkins (1910-1972). Writings holds miscellaneous correspondence and notes and printed versions of his talks and writings. Affiliations contains correspondence, brochures, notes, and other data on variety of organizations he helped found or was a member of, including the Progressive Club, Citizen's Committee of Charleston, Community Organization Credit Union, Political Action Committee of Charleston County, Political Awareness League of Charleston County, and the Highlander Folks Center. Topics mentioned include the 1969 Charleston Hospital Worker's strike, and the protested death of a young African American, Robert Brown, killed by a white policeman in 1970.
This collection was digitized and made freely available online through the generous support of the National Historical Publications and Records Commission.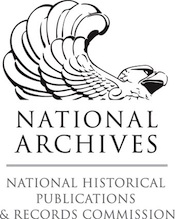 Collection Resources
Related Terms
Contributing Institution:
Media Types:
Share