About the Collection
Cleveland Sellers, Jr. (born 1944), an African American from Denmark, South Carolina, was a participant and leader of a variety of student, civil rights, leftist, and Pan African movements in the 1960s and 1970s. Sellers alone was indicted and convicted for inciting a riot during the Orangeburg Massacre, in which three students of South Carolina State University died and many others were wounded; Sellers was later pardoned.
The Cleveland L. Sellers, Jr. Papers is comprised of papers relating to the Orangeburg Massacre, February 5-8, 1968. Included in the collection is a poem, a collection of Western Union telegrams, press releases, a fact sheet created by the Student Non-Violent Coordinating Committee, flyers, photographs, and a resolution from the Student Legislative Council of the University of California at Los Angeles demanding that the perpetrators of the violence that took place at Orangeburg be brought to justice. Additionally, the collection reflects Cleveland L. Sellers, Jr.'s role in a variety of student, civil rights, leftist, and Pan African movements in the 1960s and 1970s. Other materials document his personal, academic, and professional life. Personal correspondence (1960s-1990s) include 1968 letters from jail, with some mentions of Stokely Carmichael (Kwame Ture) and events, legal problems and pardon relating to the Orangeburg Massacre. Materials on the Orangeburg Massacre include photocopies of court papers, Sellers' appeal to the South Carolina Supreme Court (circa 1970) and clippings and responses regarding the event. Affiliations includes Student Nonviolent Coordinating Committee (SNCC) papers (1960-1997, bulk 1960s), All African Revolutionary People's Party materials (1972- 1989, bulk 1970s), materials documenting various African countries and movements, organizations involved in Black Power and Pan Africa movements and Civil Rights. School-related organizations include the Student Organization for Black Unity (SOBU), various black student groups from a number of American colleges and universities, with significant data (1969-1971) regarding the founding, organization, and administration of Malcolm X Liberation University. Also included are various drafts of Sellers' dissertation on the Civil Rights movement from 1954-1968. Printed materials include miscellaneous clippings from a variety of sources and newsletters from various organizations, as well as scattered publications. Photographs of Cleveland Sellers and others are also included.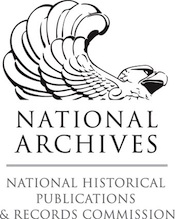 Collection Resources
Related Terms
Contributing Institution:
Media Types:
Share