About the Collection
The Bernice Robinson Papers, 1920-1989 provide information regarding Robinson's role as a teacher and social activist for voter education, adult literacy, child development, and social work. Contents include biographical papers, writings and talks, correspondence, and affiliations. Biographical papers include transcripts of her oral history interview. Her correspondence includes letters from Guy and Candie Carawan, Andrew Young, Jr., Myles Horton, Septima P. Clark, among others. Robinson accumulated records that document her professional affiliations with organizations such as the Highlander School, Southern Christian Leadership Conference, South Carolina Commission for Farm Workers, Child Development Associate Consortium, Governors Committee on Child Development, Daycare and Child Development Council of America, and the New Readers Press. Robinson's political papers include correspondence and campaign materials regarding her candidacy to the South Carolina House of Representatives.
Periodical resources include selections from the "Highlander Reports," the Wisconsin Office of Economic Opportunity's newsletter, "OEO," and "Race Relations Reporter," among others.
Bernice Robinson attended the University of Wisconsin Center for Action on Poverty Technicians Training Program and accumulated a variety of records that pertain to this program. This education led to Robinson's employment with Volunteers in Service to America (VISTA)–better known today as AmeriCorps Vista–which is heavily documented, providing an insight into this organization's early operations via job postings, monthly reports, correspondence with subordinates and volunteers, and project proposals.
Her church papers include materials regarding Old Bethel Methodist Church, Charleston, SC, and other various Methodist groups, and her papers documenting her relationship with arts groups contain a nearly complete script of Sea Island Song by Alice Childress. Other materials documenting Clark's association with social, health care and literary-related agencies include papers regarding the Septima Clark Day Care Center, and papers dealing with the handicapped. Her relationships with various schools cover institutions such as College Seven, University of California-Santa Cruz, Benedict College and Hampton University, including student papers submitted at Hampton regarding Saxon Elementary School, Columbia, SC, and materials documenting unrest at Allen University, Columbia, SC, and at Voorhees College, Denmark, SC. Photographs show Septima Clark, Poinsette and Clark family members, various functions, programs and events participated in by Clark and the Southern Christian Leadership Conference, including teaching programs at various spots and the Charleston Hospital Workers' strike.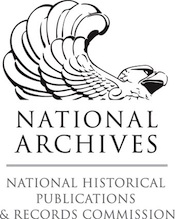 Collection Resources
Related Terms
Contributing Institution:
Media Types:
Share