Search Results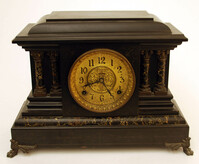 Date:

1888

Description:

Mantel clock with metal legs. Markings indicate that the clock was made in New York.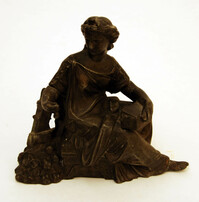 Date:

1886-1887

Description:

A clock topper, ornamental figurine that is displayed atop a mantel or shelf clock. The female figure is seated beside a quiver of arrows and holds a box of jewels. Made by the Art Metal Works Company in New York, New York.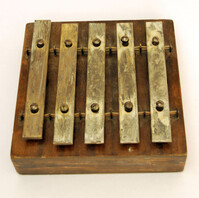 Description:

Square xylohopne with five plates, each producing a different tone.