Search Results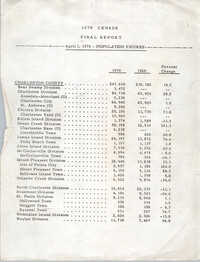 Date:

1970-04-01

Description:

1970 Census, final report of population figures for Charleston County, Dorchester County, and Berkeley County.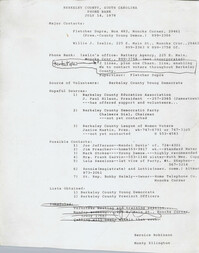 Date:

1978-07-14

Description:

Phone bank for Berkeley Count, South Carolina, written by Bernice Robinson and Monty Ellington.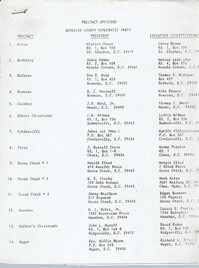 Description:

Precinct Officers for the Berkeley County Democratic Party, including the precinct, president, and executive committee persons.