Search Results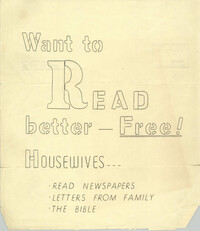 Description:

Y.W.C.A. flyer for adult programming regarding literacy.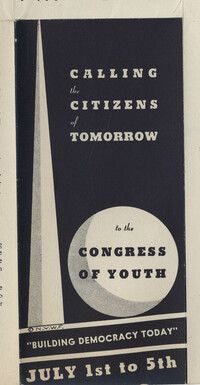 Description:

Pamphlet for the program and procedure regarding American Youth Congress Day at the World's Fair.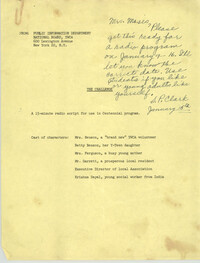 Description:

"The Challenge," a 15-minute radio script produced by the Public Information Department of the National Board of the Y.W.C.A. for use in the Centennial program.