Search Results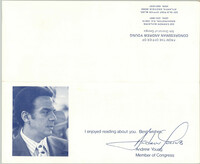 Description:

Letter from Congressman Andrew Young to Septima P. Clark.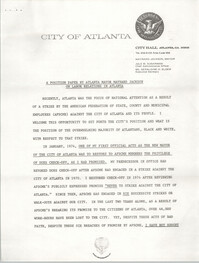 Description:

Position paper issued from City Hall, City of Atlanta entitled, "A Position Paper By Atlanta Mayor Maynard Jackson On Labor Relations In Atlanta."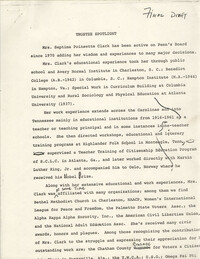 Description:

Two-page "Trustee Spotlight" on Penn Community Services board member, Septima P. Clark detailing her career as educator and civil rights activist.