Search Results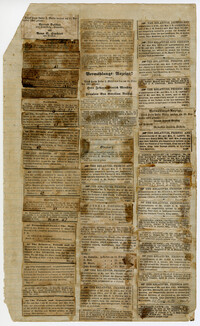 Date:

1870-1879 and 1860-1869

Description:

Newspaper clippings of information about German immigrants includes obituaries, weddings announcements, and funeral notices.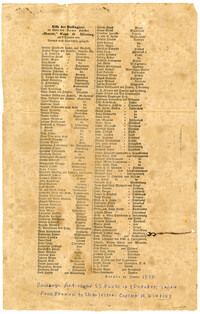 Date:

1858

Description:

Print document containing list of German immigrant passengers' names and the region or town they were from in Germany. In print is the date October 13. Handwritten notes add the year 1858 with further notes: "Passanger list aboard SS Gauss on 9 October. Sailed from Bremen to Charleston, Captain H. Wieting."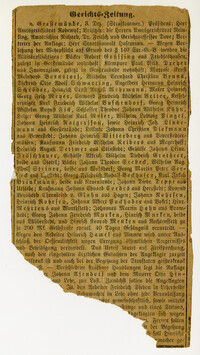 Date:

1849

Description:

German-language court brief listing German citizens indicted on charges of refusing to appear for their mandatory service in the military. Found guilty, they were sentenced to pay a fine of 200 marks and may face 40 days in prison.