Search Results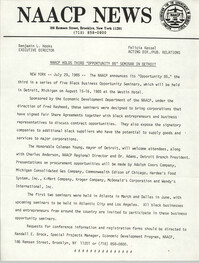 Date:

1985-07-29

Description:

NAACP News statement entitled, "NAACP Holds Third 'Opportunity 85' Seminar in Detroit."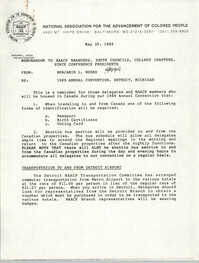 Date:

1989-05-25

Description:

NAACP memorandum from Benjamin L. Hooks to NAACP Branches, Youth Councils, College Chapters, State Conference Presidents regarding the 1989 Annual Convention, Detroit, Michigan.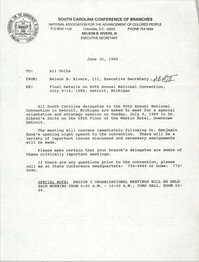 Date:

1989-06-30

Description:

South Carolina Conference of Branches of the NAACP memorandum from Nelson B. Rivers, III, Executive Secretary, to all units regarding the final details on the 80th Annual National Convention from July 9 to 14, 1989 in Detroit, Michigan.