Search Results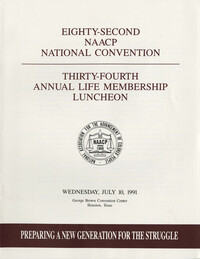 Date:

1991-07-10

Description:

Program for the Eighty-Second NAACP National Convention, Thirty-Fourth Annual Life Membership Luncheon.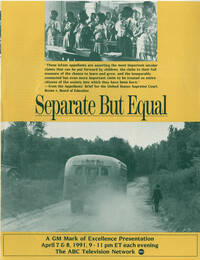 Date:

1991-04

Description:

ABC Television Network published viewer's guide for the four-hour miniseries, "Separate But Equal," providing an in-depth view of the program.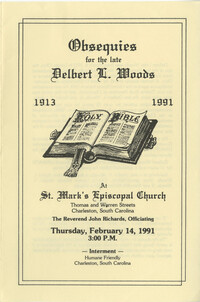 Date:

1991-02-14

Description:

Obsequies for the late Delbert L. Woods, including an obituary and order of service held at St. Mark's Episcopal Church.