Search Results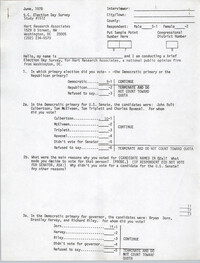 Date:

1978-06

Description:

South Carolina Election Day Survey, produced by Hart Research Associates.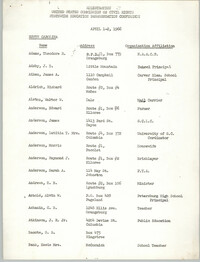 Date:

1966-04

Description:

U.S. Commission on Civil Rights' Statewide Education Desegregation Conference Registration, containing names, addresses, and organization affiliation of South Carolina individuals. Missing pages 14 and 20.
Description:

"Ravenel for Senate Committee" pamphlet entitled, "J. Strom Thurmond and Civil Rights," discussing the contradictory nature of Thurmond's political words and actions.